Miss Norway To Jiggle Her Jugs for Jesus?
Miss, No-Way!
"Bye-Bye, Einar!" "Bless my girls before you go!" "We'll miss you, you dirty little vicar! Kisses!" "But who'll rub holy water on my boobs now?!?" "He's leaving? But I already performed my 'talent' on him last night!" "I love you Einy! Call me!" "You're still judging oil wrestling next Thursday at Double-Dee's, right?"
Priest Forced To Resign Over Bikini Judging
from Reuters
The Church of Norway has forced a priest to resign from a panel set to judge bikini-clad women competing to be the country's Miss Universe contestant.
Einar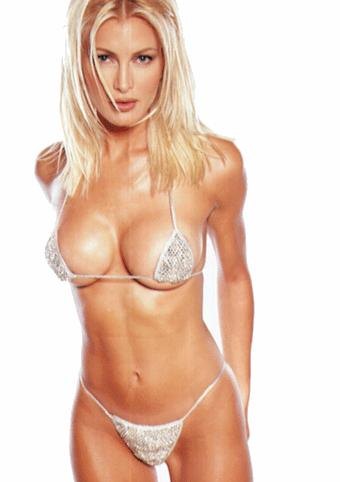 Gelius, an Oslo Lutheran vicar, had said it was his right to do as he wished during his spare time, but church members said that as a clergyman he always represented the Church and should not be seen to be judging other humans.
"This competition represents a view of humans that is not in accordance with the Church's," said Arne Groeningsaeter, head of the Oslo diocese council. "The Church should preach that we are all equal and this competition's view of women is particularly disturbing."
The panelists were to judge 12 women between the ages of 17 and 22 to choose a Norwegian contestant for the global Miss Universe final. The women parade in front of the judges first in fashion wear, then in evening dress and finally in bikinis.
Gelius resisted pressure to resign for a week until he was asked to do so by the Bishop of Oslo.
Don't say I never give anything to my hetero male readers. Here's those icky girls you love so much with their moist mammaries. Enjoy. Now I need a good priest-solicits-male-cop-for-sex story to cleanse my palette.