Muslims Crush Muslims, Satan Unharmed at
Worst!
Stoning of Satan!
Ever!
(Since 1990!)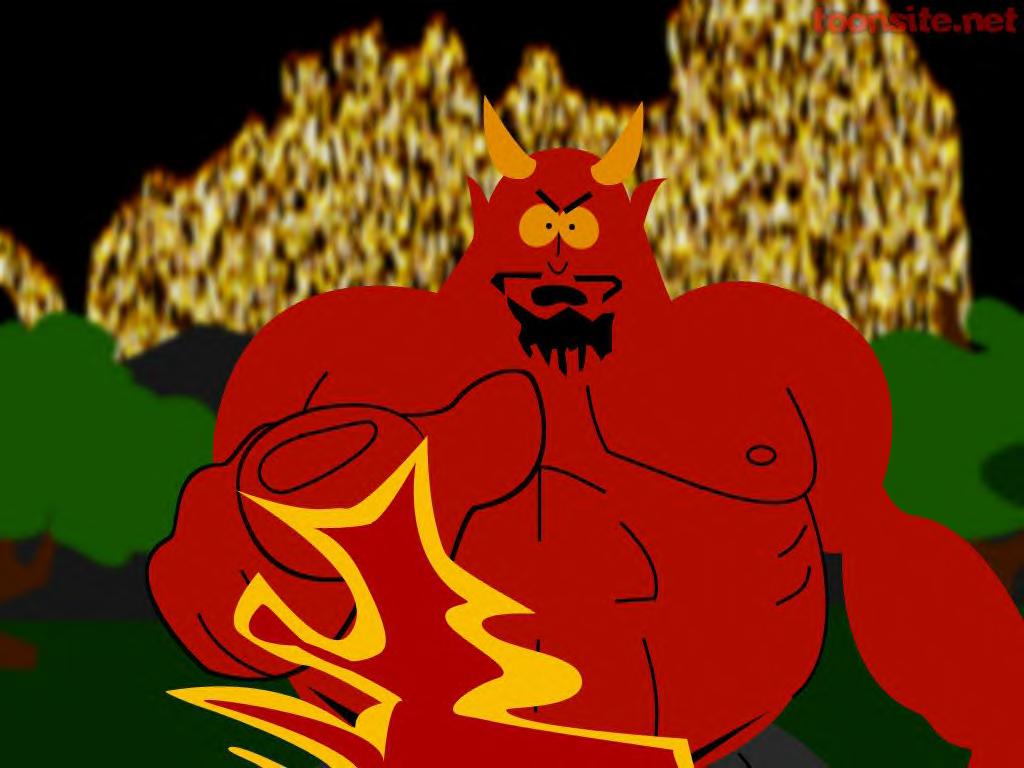 'COME, THEN! FACE THE THE PRINCE OF DARKNESS IF YOU DARE! ETERNAL HELLFIRE AWAITS YOU! COME, YOU WEAK, FILTHY ANIMALS! COME! COME ON! OVER HERE! HELLO! I'M OVER HER-Jesus H. Christ, what's going on over there?!'
Hundreds Crushed in Attack on Devil
from Sploid
U.S.
bloggers were thrilled to learn
345 people attending Hajj
ceremonies were crushed to death in a stampede today, during the ritual stoning of the Devil. Another 289 were injured and taken to hospitals, and more than 600 may have been hurt.
"And the followers of the Religion of Pus travel to Mecca to be trampled to death by their fellow believers," a
blogger wrote
today.
"It just isn't a new year without a stampede during the Hajj. It's like the Times Square ball drop, only stampedier,"
another posted
.
But the
real action was on a popular anti-Muslim blog, where
hundreds of readers
offered condolences such as "Look forward to this every year."
"Win-Win situation. Sadly though, on too-small-a scale," another wrote.
"Hey, they love death more than life," said another comment. "Let them have what they want."
Even Scott Adams, the cartoonist responsible for
Dilbert
,
got in on the fun
.
"I think
it's interesting that when you pray to God for a new bike, it hardly ever materializes in your bedroom within seconds," Adams wrote today. "But when you throw stones at the devil, quite often you get an immediate response. That's an example of good customer service."
The horror took place during the
Stoning of the Jamaraat
, which takes place in the town of Mina just outside of Mecca. In that ceremony, pilgrims throw pebbles at three pillars that represent the Old Testament temptation of
Abraham
, his mistress Hagar and illegitimate son Ishmael.
Striking the pillars with the pebbles is a symbolic strike against evil, or the Devil.
But
the location has often been the
site of mass death
. Some 2 million people crowd over the wide bridge that leads to the pillars, and when bottlenecks form it takes little to cause a stampede. In today's case, it was nothing more than dropped luggage that led to the human traffic jam.
Hundreds died in stampedes on Jamaraat Bridge in recent years: In 1994, 1998, 2001, 2003 and 2004, more than 700 pilgrims were killed. The deadliest day in recent Hajj history was in 1990, when 1,426 Muslims - mostly from Indonesia and Turkey - were crushed in the tunnel leading to Mecca.
All Muslims who have the strength and money to complete the trip are required to do so at least once in their lives.
'Wow! Great job killing the Muslims, Satan!'


'I didn't do it. They did it to each other. It...It's like I wasn't even there.

Again.

'
'Aww, Honey! Still, look at all these bodies! Crushed to Islamajam!'
'Saddam, don't be crude!'
'Oooh! Gets me so hot!'
'Please, Saddam, not now!'
'Ooh, c'mon Baby, kill someone else while you suck my co-'


'Saddam,

PLEASE!'