Grand Theft Apostle 3: Heaven on Wheels
Getting to the Church on Time? Not for Portuguese Priest
from AFP
LISBON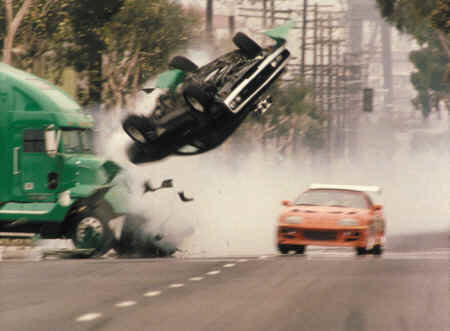 - A 78-year-old priest was reportedly arrested in Portugal after he broke through a police road barrier, narrowly missing a child, in an effort to make it to mass on time.
According to the daily
Correio da Manha
, Reverend Joao Bastos ignored police orders to stop at the barrier, set up in the northern town of Argoncilhe on Sunday to allow a children's race to take place and kept driving, saying he was running late for the 11am service he was to conduct.
Five police officers chased after the priest and managed to stop the Mercedes he was driving, but had to drag him out of the car as he refused to leave the vehicle, the paper said. He was taken to a local police station where he was charged with civil disobedience and released.
Parishioner
Manuel Resende told the newspaper the priest arrived at the church at around noon "completely disturbed, saying he has been pushed and kicked by police."
A police spokesman denied officers had hit the priest but told the newspaper "force was used in the proportion needed to carry out the detention."