Americans Disapprove: Bush Is a LiarEvangelicals Approve: But He Prays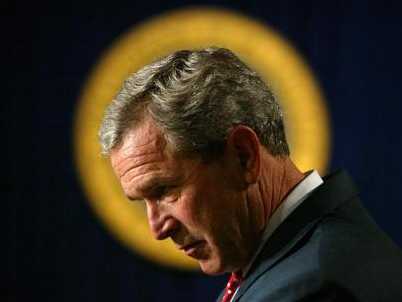 Poll: Most Americans Say Bush Not Honest
from The Associated Press
WASHINGTON - Most Americans say they aren't impressed by the ethics and honesty of the Bush administration, already under scrutiny for its justifications for an unpopular war in Iraq and its role in the leak of a covert CIA officer's identity.
Almost six in 10 — 57 percent — said they do not think the Bush administration has high ethical standards and the same portion says President Bush is not honest, an AP-Ipsos poll found. Just over four in 10 say the administration has high ethical standards and that Bush is honest. Whites, Southerners and evangelicals were most likely to believe Bush is honest.
Concern about the administration's ethics has been fueled by the controversy over flawed intelligence leading up to the Iraq war and the recent indictment of Vice President Dick Cheney's top aide, I. Lewis "Scooter" Libby, on charges of perjury and obstruction of justice.
That loss of trust complicates Bush's efforts to rebuild his standing with the public. His job approval rating remains at his all-time low in the AP-Ipsos poll of 37 percent.
Many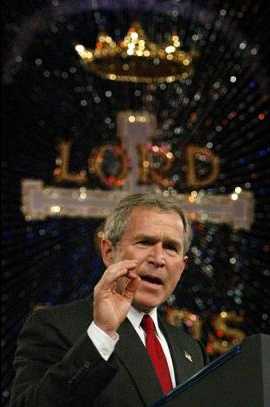 of those who approve of Bush's job performance cited his Christian beliefs and strong values, the second biggest reason for support after backing his policies.
"I know he is a man of integrity and strong faith," said Fran Blaney, a Republican and an evangelical who lives near Hartford, Conn. "I've read that he prays every morning asking for God's guidance. He certainly is trying to do what he thinks he is supposed to do."