Growing & Growing, Like an Anal Wart on the Constitutistition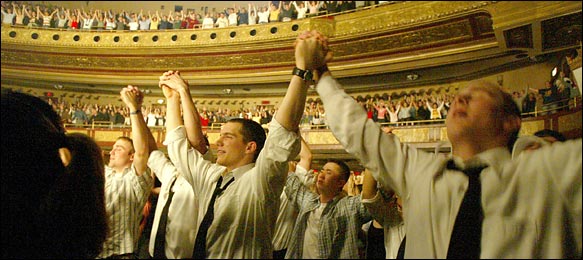 Faith-Based Program Grows
from PBS
President
Bush's faith-based initiative is expanding. New administration figures show the funding for the program has increased. Last year funds for faith-based groups were up by $150 million, to more than $2 billion.
Also
this week, the president signed an executive order to expand the program into the homeland security department. This is because of the success of the religious response to Hurricane Katrina. Government officials said the new faith-based homeland security office will coordinate with religious groups responding to crises.
On Wednesday, President Bush toured the Gulf Coast and saw some of that faith-based relief work up close.