ChipChipChip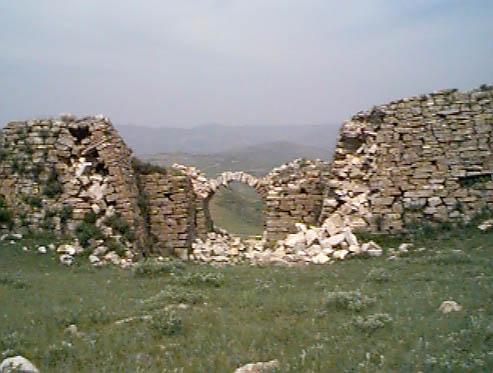 Nonprofits Get Federal Anti-Terror Funding
Church-State Issues Divide Jewish Leaders
from
The Washington Post
Thirty-one nonprofit organizations in the Washington area, including 14 synagogues and eight hospitals, have received federal grants ranging from $26,000 to $100,000 to fortify their facilities under an anti-terrorism program that has divided Jewish leaders and drawn criticism from the U.S. Department of Homeland Security.

The grants are part of a $25 million nationwide program that Congress approved last year and recently renewed for fiscal 2006 to protect nonprofit groups deemed highly vulnerable to a terrorist attack.

The Jewish community has long been security conscious because of terrorist attacks abroad on synagogues and Jewish centers, and that explains why a large number of Jewish organizations applied for the grants and received them, said Ronald Halber, executive director of the Jewish Community Relations Council of Greater Washington.

United Jewish Communities, which represents more than 550 Jewish organizations in North America, took credit in a news release last week for lobbying Congress to set up and renew the program.

But the executive board of the Union for Reform Judaism advised Reform temples not to apply for the funds. In a memo to member congregations, Reform leaders called the security grants "a serious violation of church-state separation" and said the $25 million "could have been better used beefing up first responders and police protection in high-risk areas."

A spokesman for the Department of Homeland Security said that the program is unnecessary and that the department tried unsuccessfully to have the money taken out of its 2006 budget. State and city officials already had the authority to award their federal homeland security money to nonprofit groups, including religious ones, and creation of the fund forced officials to set up a new disbursement system, said department spokesman Marc Short. "We have always said we have felt this was redundant and unnecessary."

Sen. Barbara A. Mikulski (D-Md.), who with Sen. Arlen Specter (R-Pa.) sponsored the legislation creating the program, said the federal funds protect "hospitals, schools, community centers, synagogues, and churches from terrorist violence."

The
$25 million for 2005 was disbursed to 18 metropolitan areas considered most at risk of terrorist attack. The Washington area was given $4.5 million and has distributed $2.7 million. All 31 applicants succeeded in obtaining grants. In addition to the 14 synagogues, the recipients included two Jewish schools and five other Jewish organizations, among them the Jewish Community Center of Greater Washington and Hillel, a student group.

The Baltimore region received about $130,000, but Maryland officials also made some of their other federal homeland security money available. About $1.26 million has been given to 47 organizations, of which 43 are Jewish, including 26 congregations. The only non-Jewish congregation to receive money was the Islamic Society of Baltimore.

Under regulations issued by the Homeland Security Department, the money must be used for "target hardening," such as installing concrete barriers, surveillance cameras, and blastproof doors.

Rabbi David Saperstein, director of the Reform branch of Judaism's Religious Action Center, said he feared that Jewish congregations' acceptance of government funding "in the long run would be bad for religious freedom."

It also weakens arguments long made by Jewish leaders against government funding for religion-based charities and church-run schools, he said.